Cynthia Hays, Ed.D., POH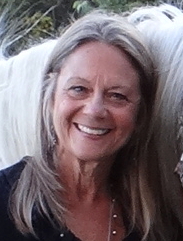 Cyndie is a lifelong educator and social justice advocate with deep connections to the transformative power and wisdom of horses.  She is an approved Eponaquest instructor, specializing in leadership development and equine assisted experiential learning designed to help individuals, teams and organizations unlock unique gifts and greatest potential to serve the highest good.
She teaches leadership development, social-emotional intelligence skill development, personal empowerment, and consensus building in her workshops and retreats using equine facilitated experiential learning and the Eponaquest approach.
She draws upon her extensive experience in the field of education and her national work as an organizational consultant and executive coach in the areas of Organizational Development, Strategic Planning, Racial Equity, Cultural Intelligence, Systemic Transformation and Change Management. She also holds many specialty certifications in Integrative Health & Wellness, Spirituality & Healing, Reiki, and Energy Medicine. One of her greatest joys is to bring her range of interests and expertise together in facilitating equine assisted learning and leadership workshops.
John W. Hays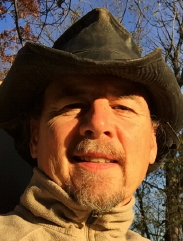 While John enjoyed life on the farm in his early childhood, it wasn't until a fortuitous trip to Portugal that he discovered his natural horse whispering skills. His first career interests were in the sound recording and electrical engineering fields but his life was dramatically changed when friend Ian introduced him to "The Tao of Equus" by Linda Kohanov. Cyndie's studies in the Eponaquest apprenticeship led him to a profound transformative connection with horses. Combining that with lessons learned about optimal health upon his recovery from depression, John has cultivated his energetic relationship with horses to fully embrace the power of equine assisted learning for personal improvement. Serving as Wintervale Ranch Manager, he provides essential support for workshops, including horse handling, photography, heartfelt encouragement, and all manner of ongoing property management duties.
Dunia Morales
With over 20 years as a entrepreneurial business owner and as a certified Equine-Assisted Leadership Development specialist, Dunia is uniquely qualified to bring these two worlds together to create a fun, rewarding and powerful learning experience. An accomplished executive with international business experience, she understands and has faced the challenges of organizations and their leaders. Her proven programs use the special ability and the natural herd dynamics of horses to work through those challenges while fostering both professional and personal development.