Second Sunday Events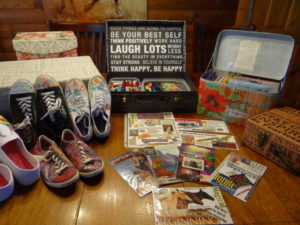 Second Sunday events are held once a month and are based on the principles of building an authentic, inclusive community appreciating Mother Earth and all her abundance, learning something new, and meeting new friends. Our Second Sunday gatherings give guests an opportunity to experience a taste of what Wintervale has to offer without registering for a particular workshop or retreat session.
Some of this year's events are new and others are being offered again by special request as guest 'favorites.'
2017
Apr 9 – Still We Rise -Bread making
May 14 – Mother's Day Labyrinth Walk
Jun 11 – Strawberry Jam Preserves
Jul 9 – Philosophy Shoes
Aug 13 – Nature T-Shirt Painting
Sep 10 – Guitar Songs and Music
Oct 8 – Hiking Trails and Campfire
Nov 12 – Gratefulness Collage
Dec 10 – Christmas Cookie Making
Be sure to let us know if you plan to stop by on any particular Second Sunday by calling or emailing!
Cyndie: 612-940-NineTwoEightEight.
Birthday Parties
Women's Wellness & Adventure Weekend
Custom Workshops and Retreats
Food & Farms Weekend